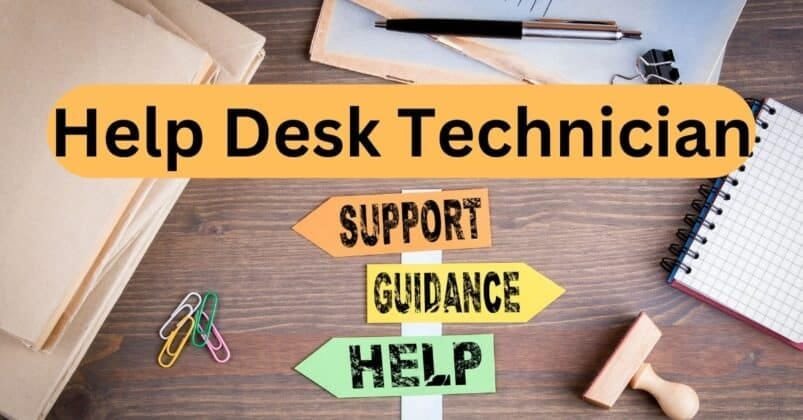 The company Cotec Advanced Systems Inc. has announced the Help Desk Technician required for Canada immediately. The company offers full-time permanent employment for well-versed people. The applicants are to be determined and perform several shifts i.e Morning, evening, flexible hours, Overtime and Weekend shifts, etc. 
As a help desk technician, your primary responsibility is to provide technical support to users who are experiencing problems with their computer systems or software applications. You will be responsible for troubleshooting and diagnosing issues, recommending solutions, and helping users resolve their technical problems in a timely and efficient manner. Additionally, you will need to document all support requests and resolutions in detail so that other technicians can use this information as a reference in the future.
In order to succeed as a help desk technician, you need to have excellent communication skills both verbal and written. You will be interacting with people from all levels of the organization on a daily basis, including non-technical staff members who may not understand technical jargon or concepts. You must be able to explain complex issues in simple terms that users can understand. Furthermore, you should possess good judgment skills when it comes to prioritizing tasks based on the urgency of requests and level of importance.
Help Desk Technician jobs:
The people must bring the required documents to fulfill the criteria;
Job Title: Help Desk Technician
Company Name: Cotec Advanced Systems Inc
Number of jobs:
There is only 1 vacancy offered
Type of Job:
Full-time permanent employment
Location of Job:
Richmond Hill, ON, Canada  
Apply Also: Bus Driver Vacancies in Canada
Wages
The company offers $29 to 32 Canadian Dollars per hour. The employees must work 30 hours approximately a week. 
Academics & Expertise:
The candidates possess College/CEGEP certification. Also, having 1 year to less than 2 years of working experience in the same field.    
Facilities Provided by Company:
The company provides the following facilities;
Accommodation
Insurance
Overtime
Health
Transport
Responsibilities/ Duties:
The applicants will perform the following duties;
Performing proper installation of cables, required software, and operating system
Set up equipment for use of employees
Communicate with a person and sort out difficulties faced by users
Effective English spoken skills
Collect, organize and maintain problems and provide technical support
Able to work in help desk, computer hardware/ software wholesaler
Moreover, provide advice and training to users in response to difficulties
Ability to use Spreadsheet, Internet, Networking hardware, Office, and other desktop applications
Method for Applying?
However, interested persons should apply for the Help Desk Technician required for Canada. Also, forward educational documents, experiences, and latest CV;
Email: cotecadvsystems@outlook.com
Disclaimer: Please note that we are not offering jobs directly. However, we gather these jobs from authentic sources and post on our website for our valuable users. Please contact them at your own risk. Thank you.