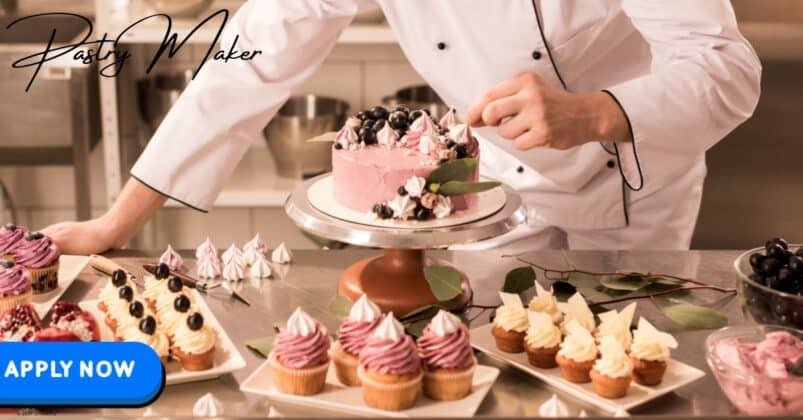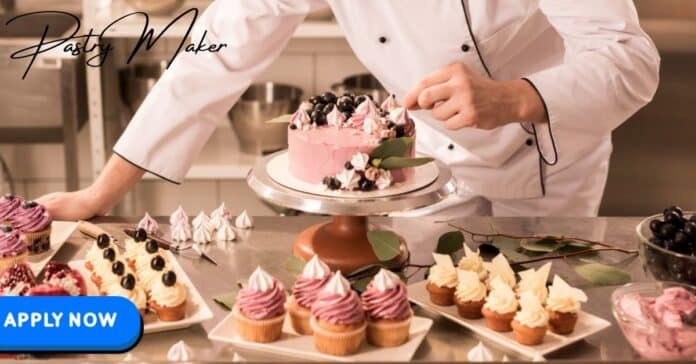 The company Soares Enterprises Ltd wants a Pastry Maker Required for Canada. The company offers full-time permanent jobs for talented personnel. The candidates are to be determined and perform several shifts i.e. Daily, Weekend, Flexible Hours, Night and Morning, etc.
The persons must have expertise in the bakery field and perform all assigned tasks in a given time. The company provides health benefits, Financial benefits, Long term benefits. So, giving all required facilities which are very useful and important for labors.
Pastry Maker Required for Canada:
The applicant will apply along with detailed credentials;
Job Title: Pastry Maker
Company Name: Soares Enterprises Ltd
Number of jobs:
There are 01 vacancies offered by the company
Type of Job:
Full-time permanent employment
Location of Job:
Edmonton, AB Canada
Apply Also: Cooks Needed in Canada
Wages:
The company offers $17.00 to 20.00 Canadian Dollars per hour. The employees must work 25 to 32 hours approximately a week.
Academics & Expertise:
Secondary (high) school graduation certificate with good English spoken skills. Also, 2 years to less than 3 years of experience in making Desserts and pastries.
Facilities Provided by Company:
A company provides the following;
Accommodation
Insurance
Overtime
Medical
Transportation
Responsibilities/ Duties:
The applicants will perform the following;
Prepare and measure ingredients according to established recipes and baking procedures
Mix and knead dough and batter for various pastries
Operate ovens and other baking equipment to bake a variety of pastries
Good communication skills
Shape and form pastries, including croissants, tarts, and other baked goods
Fill pastries with creams, fruit, or other fillings and decorate them with icing, glaze, or toppings as needed
Ensure that pastries meet the established quality and taste standards
Keep workstations and equipment clean and sanitized to maintain a hygienic baking environment
Fulfill special orders and customer requests for customized pastries
Adhere to food safety regulations and guidelines to maintain a safe and clean kitchen
Method for Applying?
However, interested candidates should apply for Pastry Maker Required for Canada. Also, send us updated CVs, fresh pictures, and experiences;
In Person: 9307 – 118 Avenue Edmonton, ABT5G 0N3
Disclaimer: Please note that we are not offering jobs directly. However, we gather these jobs from authentic sources and post on our website for our valuable users. Please contact them at your own risk. Thank you.