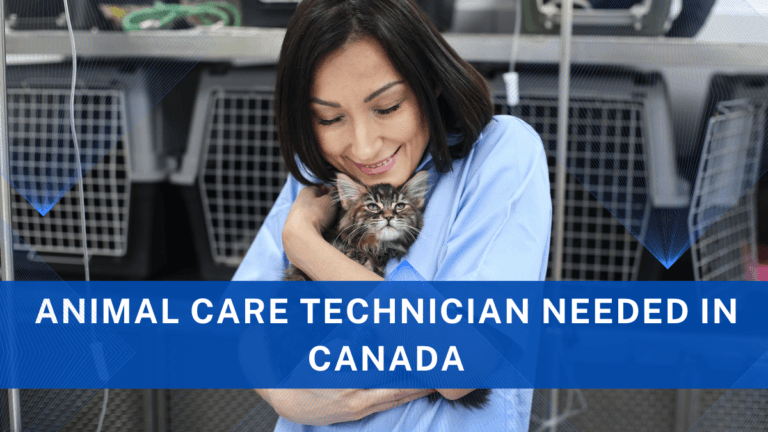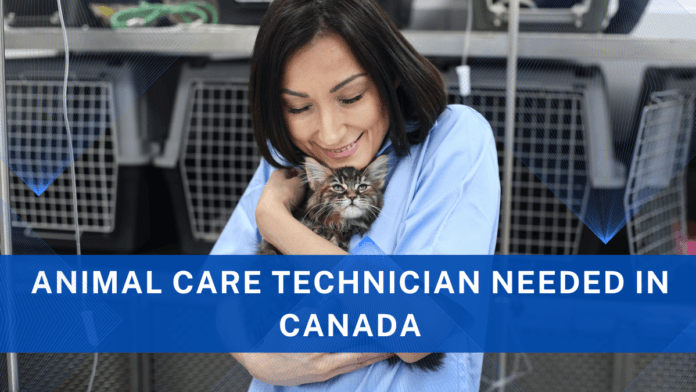 The company Beechmount Animal Hospital offered Animal Care Technician needed in Canada urgently. The company offers full-time permanent jobs for talented people. The candidates are to be determined and perform different shifts i.e. Morning, Weekend, Overtime, Daily, and Flexible Hours. 
The company prefers to appoint those people who are acquiring expertise in small animal dealing and handling them efficiently. Take care of animals and provide the required treatment to cure their health. So, people who are capable of performing these tasks will apply to avail of these job offers.
Animal Care Technician jobs:
Candidates bringing their documents & experiences for applying;
Job Title: Animal Care Technician
Company Name: Beechmount Animal Hospital
Number of jobs:
There is only 1 vacancy offered
Type of Job:
Full-time permanent job
Location of Job:
355 Erb St WestWaterloo, ONN2L 1W4 Canada
Also Check: Metal Fabricator vacancies in Canada
Wages:
The company offers $18 to $21 Canadian Dollars per hour. The employees must work 38 to 40 hours weekly approximately
Academics & Expertise:
The applicants have high school graduation certificates with English spoken skills. Also, have work expertise in an animal hospital.
Facilities Provided by Company:
A company provides;
Health

Insurance

Free Parking
Wellness Program
Accommodation
Responsibilities/ Duties:
The people will perform;
Responsible for assisting the veterinarian during the surgery of small animals i.e. pets
Administer treatments as prescribed by a veterinarian
Also, handle and care for animals undergoing treatment and related surgery
Excellent communication skills
Effective interpersonal & time management skills
Prepare medications & vaccines under the direction of senior
Manage various issues of the veterinary office
Handling heavy loads & working under pressure
Produce diagnostic radiographs and perform required laboratory tests
Moreover, collect samples and perform further tests
Physically fit and standing for extended periods of time
Try to focus on what patients need and provide them efficiently
Awareness about how to treat patients in the absence of a Doctor
Method for Applying?
However, ideal candidates should apply for the Animal Care Technician needed in Canada. Send us detailed CVs along with fresh pictures and experience certificates;
Email: info@bmahvet.com
Disclaimer: Please note that we are not offering jobs directly. However, we gather these jobs from authentic sources and post them on our website for our valuable users. Please contact them at your own risk. Thank you