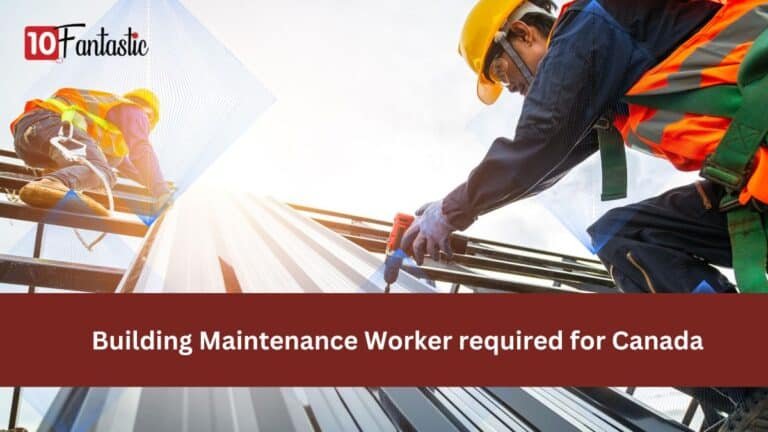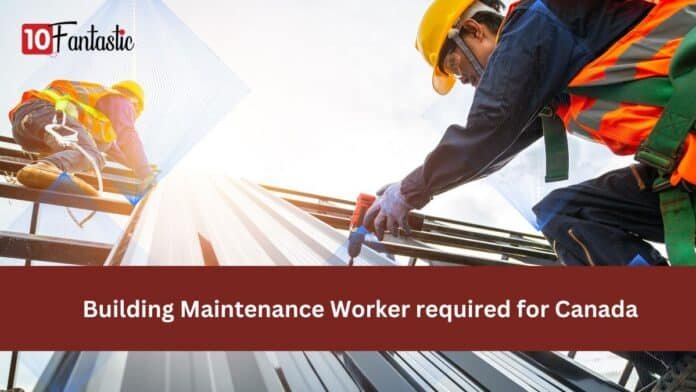 The company Chinese Christian Wing Kei Nursing Home Association wants a Building Maintenance Worker required for Canada immediately. The company offers part-time leading to full-time casual employment for talented people. The applicants are to be determined and perform various shifts i.e Night, Evening, Early Morning Weekend, etc.
The company is looking for a well-skilled and talented maintenance worker who performs daily routine work in the building. People who are interested to apply have skills to speak Mandarin and Cantonese languages while performing duty. Work in urban areas and health care institutions where they are deployed. So, suitable professionals may apply along with their credentials as soon as possible.
Building Maintenance Worker jobs:
Bring up all important documents;
Job Title: Building Maintenance Worker
Company Name: Chinese Christian Wing Kei Nursing Home Association
Number of jobs:
There is only 1 vacancy offered by the company
Type of Job:
Part-time leading to full-time casual employment
Location of Job:
Calgary, AB, Canada
Wages:
The company offers $17 to $19 Canadian Dollars per hour. The employees should work 30 to 44 hours weekly approximately.
Academics & Expertise:
The applicants must have trade certification with English speaking expertise. Also, having 1 to 2 years of working expertise in the same profession.
Benefits Provided by Company:
A company gives;
Health Care Plan
Dental plan
Life Insurance
Group Insurance benefits
RRSP benefits
Responsibilities/ Duties:
The candidates will perform;
Responsible to perform minor repairs on appliances
Work with minimal supervision & perform safety and security checks
Make adjustments and minor repairs to HVAC & plumbing/ electrical systems
Troubleshoot electrical or mechanical system failures
Excellent communication skills
Outstanding interpersonal skills are required
Contact contractors for maintenance of the required equipment
Moreover, perform routine maintenance jobs i.e. painting and drywall repairs
Move heavy furniture, equipment, and supplies
Deal with security alarms and work in pressure situations
Physically fit and handle 15 kg weight easily
Method for Applying?
Interested candidates apply for Building Maintenance Worker required for Canada. Forward educational testimonials, experience certificates, and fresh pictures;
Email: careers@wingkei.org