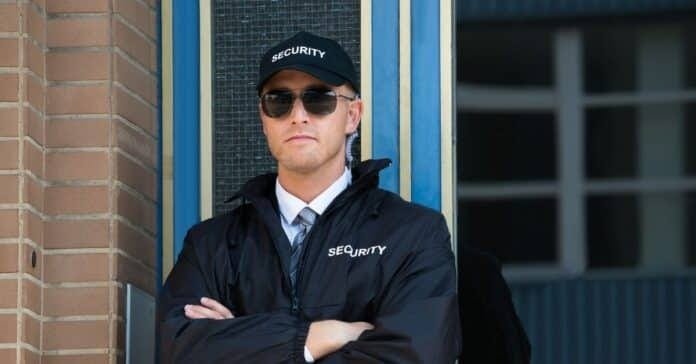 The Printing/Packaging industry offers Security Guard vacancies in Dubai immediately. The company offers full-time permanent employment with insurance facilities. The candidates are to be determined and perform several shifts i.e Evening, Night, Early Morning, and weekend, etc.
The company gives big opportunities for talented and well-skilled people to perform lifeguard tasks as given. Willing to work anywhere in Dubai and perform repetitive tasks including Overtime. Should be calm and diligent while performing duties assigned by the management. Therefore, suitable personnel may apply for the above vacancies to avail themselves.
Security Guard Jobs
The people who are willing may collect documents to apply;
Job Title: Security Guard
Industry Name: Printing/Packaging
Type of Job: Full-time permanent jobs for males & females
Location of Job: Al Qusais Dubai, UAE
Apply Also Warehouse Labour Vacancies in Dubai
Wages:
3500 to 4000 AED per month
& daily working hours are 8 to 10
Academics & Expertise
The people will bring up at least A high school qualification with CRP and First Aid certificate. Also, having less than 1 to 2 years of working expertise in the same field.
Facilities Provided by Company:
A company provides;
Accommodation
Housing
Health
Insurance
Transport
Responsibilities/ Duties
Able to perform the following duties;
One of the most critical responsibilities of a security guard is to monitor surveillance systems and report suspicious activities promptly.
Also, enforces pool regulations and water safety policies
Security guards should maintain a visible presence on-site, patrol regularly
Excellent communication & time management skills
Effective interpersonal skills are needed
They might have to escort visitors or employees who are carrying valuable items or cash.
Moreover, spotting hazards and preventing accidents
Provide proper first aid to those people who are in danger
Security guards should possess excellent interpersonal skills
Strictly enforce rules and regulations because it is mandatory
Able to ensure safety patrons for newcomers
Method for Applying?
However, applicants are applying for Security Guard vacancies in Dubai. Send us updated CVs, fresh photographs, and experiences;
Email: hire@uaejobzz.com
Contact No:
Disclaimer: Please note that we are not offering jobs directly. However, we gather these jobs from authentic sources and post on our website for our valuable users. Please contact them at your own risk. Thank you.