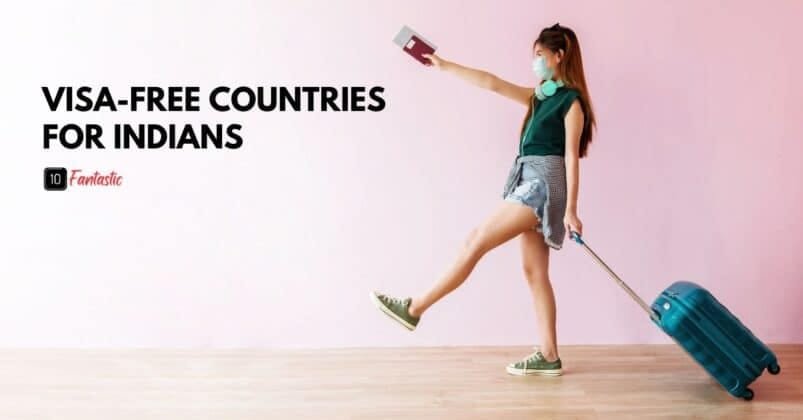 Traveling internationally involves a variety of processes, from getting your passport ready to ensuring you have the local currency. One of the most challenging aspects, however, is often the visa application process. The visa requirements depend on the bilateral agreements between countries, and for Indian passport holders, there are several countries that offer visa-free or visa-on-arrival access.
Visa-Free Countries for Indians
Nepal and Bhutan
These neighboring countries have an open-border policy with India, allowing Indian citizens to enter and stay without any visa requirements. All you need is a government-issued ID for travel. This offers a great opportunity for Indian tourists to explore the stunning Himalayas, rich cultural heritage, and incredible biodiversity these nations have to offer.
Maldives
A paradise for honeymooners, Maldives welcomes Indian tourists with a visa-on-arrival for up to 30 days. All you need is a valid passport, confirmed accommodation, and proof of sufficient funds.
Sri Lanka
Another neighboring country, Sri Lanka, offers a visa-on-arrival option. Indian tourists can explore this beautiful island nation, known for its beaches, wildlife, and centuries-old Buddhist ruins, without the hassle of prior visa arrangements.
Seychelles
Famous for its coral reefs and nature reserves, Seychelles offers a visa-on-arrival for Indian travelers. Here too, you just need a valid passport, return tickets, proof of accommodation, and sufficient funds.
Indonesia
From Bali's beaches to Jakarta's city life, Indonesia offers a variety of experiences for tourists. Indian citizens can get a visa-on-arrival for 30 days.
Mauritius
Mauritius is another popular destination for Indian travelers. Known for its stunning beaches and luxury resorts, the country offers a 60-day visa-on-arrival for Indian tourists.
Read Also: 5 Best places to visit in Europe after college
Visa-On-Arrival Destinations for Indians
Thailand
Thailand's beaches, temples, and bustling markets make it a popular destination for Indian tourists. While Thailand has visa-on-arrival options, keep in mind that this service might be location-dependent (available only at certain airports and border crossings).
Cambodia
Known for its ancient Angkor Wat temple complex, Cambodia offers a visa-on-arrival for Indian tourists for up to 30 days. However, you may need to provide a passport-sized photograph.
Kenya
This East African country is a haven for wildlife enthusiasts. Indian tourists can avail themselves of a visa-on-arrival, making it easier to plan a last-minute safari.
Tanzania
Similar to Kenya, Tanzania offers natural beauty and abundant wildlife. Indian travelers can acquire a visa on arrival and explore the Serengeti and Kilimanjaro with relative ease.
Fiji
This Pacific Island country offers a visa-on-arrival for up to four months to Indian nationals. Fiji is perfect for those looking to experience a tropical paradise, complete with clear blue waters and coral reefs.
Points to Consider
Validity of Passport
While visa-free or visa-on-arrival options may sound easy, they usually require that your passport is valid for at least six months from your date of entry into the country.
Sufficient Funds
Most countries require proof of sufficient funds to cover your stay, whether it's in the form of cash, traveler's cheques, or a recent bank statement.
Return Ticket
A confirmed return ticket is another common requirement for visa-on-arrival countries.
Health Requirements
Certain countries may require proof of vaccination, particularly for yellow fever, depending on your previous travel history.
Conclusion
Having a visa-free or visa-on-arrival option greatly simplifies international travel, but it is always advisable to check the latest travel advisories and entry requirements. Political conditions or health situations (like pandemics) can change visa policies quickly. Always do your due diligence to ensure a hassle-free travel experience.
While the power of the Indian passport in terms of visa-free access is not as extensive as in some other countries, the list is gradually expanding, opening up a world of travel opportunities for Indian citizens. Happy traveling!