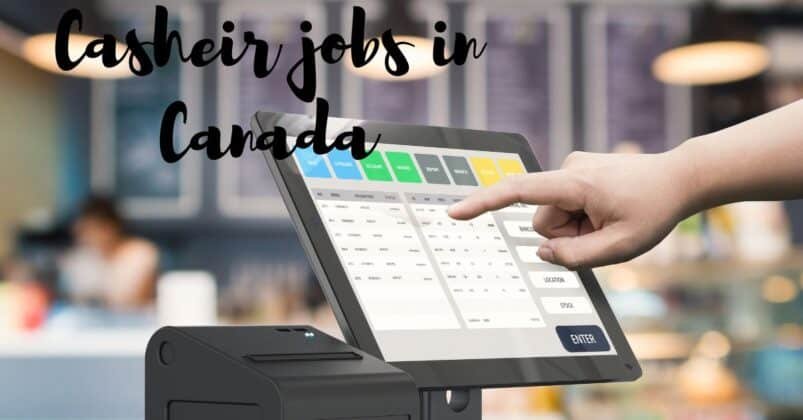 The company Dap Group Ltd has announced a Cashier Jobs in Canada on an urgent basis. The company offers part-time permanent employment for committed people. The candidates are to be determined and perform various shifts i.e daily, morning, weekend, evening, on-call and weekend etc. 
Are you interested in becoming a cashier? This role is crucial in any retail or service business as it requires people with excellent customer service skills and an ability to handle money accurately. Cashiers are responsible for processing purchases, handling payments, and providing exceptional customer service.
A typical day for a cashier involves greeting customers, scanning items, processing transactions, and making change. They may also be responsible for answering questions about products, prices, and policies. In addition to these duties, cashiers may also assist with inventory management by stocking shelves or ensuring that items are properly tagged.
Cashier jobs:
More details about Cashier positions are mentioned below:
Job Title: Cashier
Company Name: Dap Group Ltd
Number of available positions: 4
Job Type: Full-time permanent employment
Job Location: Kamloops, BC (Canada) 
Wages
The company offers $15.65 Canadian Dollars per hour. The employees must work 40 hours approximately in a week. 
Check Also: General Cleaners required in Dubai
Qualification & Experiences:
Following are the requirements to apply for Cashier vacancies in Canada. If you fulfill these requirements, then your selection will be easy;
Possessing secondary high school graduation degree is required 
English spoken & oral skills
Experience is not necessary company will train .
Responsibilities:
The people who are willing to apply must perform following duties;
Responsible to monitor all entrance and exits, request proof of payment is necessary
Also, wrap/ place merchandise in bags, weigh produce and bulk foods
Provide customer service and calculate foreign currency exchange
Use of price scanner, interac machine and electronic cash register
Working expertise in supermarket and grocery store
Stock shelves and clean counter areas
Good communicating skills with customers
Effective interpersonal skills are needed
Operate cash register and scan all items before delivery
Moreover, receive payments for goods or services
Calculate daily payments received and reconcile with total sales
Company provides dental, health care and vision care plan benefits to its workers
Greet customers and standing for extended periods of time
How to Apply?
However, ideal personnel will apply for Cashier Jobs in Canada. Forward attested copies of testimonials, experience certificate and fresh pictures;   
Email: hr@dapgroupltd.com
Disclaimer: Please note that we are not offering jobs directly. However, we gather these jobs from authentic sources and post on our website for our valuable users. Please contact them at your own risk. Thank you.