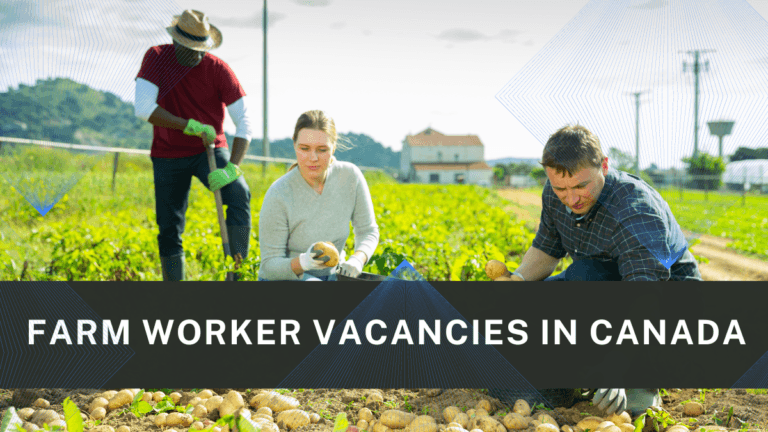 The company VanBerlo Limited offered Farm Worker vacancies in Canada urgently. The company offers full-time and permanent jobs for talented people. The people are to be determined and perform different shifts i.e Morning, Evening, shifts, Weekends and Flexible Hours. 
The company provides handsome job opportunities for skilled and professional people in the farm field. Able to tackle tough situations, attention to detail, and provide services as required. Working in hot conditions, rural areas of Canada, and willing to relocate as instructed.
Farm Worker Jobs
The people may apply for the following jobs and bring documents;
Job Title: Farm Worker
Company Name: P&S VanBerlo Limited
Number of jobs:
There are 40 vacancies offered by the company
Type of Job:
Full-time permanent employment
Location of Job:
Simcoe, ON, Canada  
Wages:
The company offers $15.50 Canadian Dollars per hour. The employees must work 40 to 50 hours weekly approximately 
Academics & Expertise:
No degree/ certificate is mandatory to join these positions. A company shall train its employees after hiring.
Benefits Provided by the Company:
A company provides the following;
Housing
Insurance
Overtime
Medical
Transport
Responsibilities/ Duties:
The applicants will perform;
Responsible to plant, cultivate and irrigate crops
Clean work areas and deal with vegetables & seasonal plants
Should be physically fit to perform required tasks
Good communication skills in English
Time management & interpersonal skills
Mix and prepare soils, plant bulbs and seeds in various lands
Transport seedlings/ rooted cuttings and stock them in the proper area
Also, report signs of insect or disease damage
Examine produce for quality and prepare for market
Operate and maintain farm equipment and milk cows/ buffalos
Feed and tend livestock and poultry items
Assist in performing breeding activities of farm animals
Follow food safety and bio-security procedures set by the farmhouse
Spray, irrigate, and harvest different crops
Method for Applying?
However, interested persons may apply for Farm Worker vacancies in Canada. Also, collect important credentials, experiences, and fresh pictures;
Email: admin@berlosbest.ca