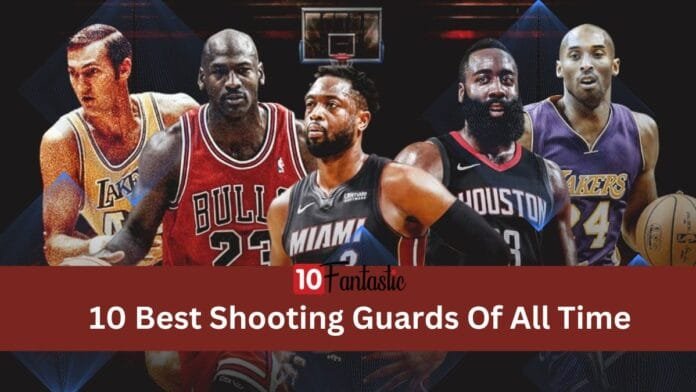 Debating over the best shooting guard of all time is something really tough for an NBA fan. There are a lot of names that are better than each other hence it makes it tough to decide who is the best one of them all.
A shooting guard is supposed to be the best defender, the best scorer and sometimes they have to be both. There have been a lot of legendary scorers in the history of the NBA yet it's quite difficult to rank. I have selected my own top 10 best scorers from the evergoing list. A lot of people might not agree with the list and that's acceptable as everyone has their own favorite to pick.
In this article, I have gathered the 10 best shooting guards of all time.
Best Shooting Guards Of All Time
The list is long, lets discuss each from the bottom to top.
10. Ray Allen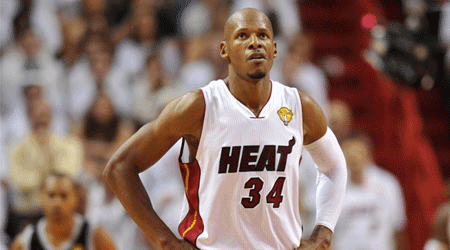 Talking about the best shooters of all time? Ray Allan is one of those golden names that will appear in the minds of old school NBA fans. Looking at his career average, 18.9 points, 4.1 rebounds, 3.4 assists, 1.1 steals, this is what you will see. Two championships and 10x All-Star Ray Allen has been named as number one all-time in three-pointers made with approximately 2973 of his career.
He was traded to Seattle Supersonics from Milwaukee Bucksin the 2002-03 season. His 24.6 points, 4.6 rebounds, 4.2 assists, and 1.3 steals in 296 games for the Sonics are the best stats he has ever had. His best individuals were with Seattle Supersonics and he was named as the winner in his later career after winning his two titles.
9. Joe Dumars
Joe Dumars is one f the most underrated but excellent pure shooters in history. He played for the Detroit Pistons and won back-to-back titles in 1989 and 1990.
A lot of people disagree with Joe Dumars being in the list of top 10s as he doesn't have a glowing career highlight but none of us can disagree with the fact that he has been enough whenever he steps on the ground. Looking at his career highlights, 1,018, 34.5 min, 16.1 pts, and 2.2 rebs.
Check Also: 8 Unusual Airports In The World
8. George Gervin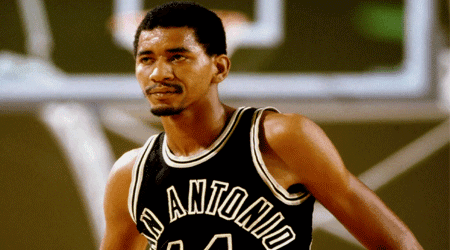 George Gervin, the name that is more than worthy to be in this list of 10 best shooting guards of all time. His career highlight says it all 26.2 points, 4.6 rebounds, 2.8 assists, 1.2 steals. He was known as the Iceman as he was the coolest man the game has ever witnessed. His average score was one of the best scores done by any shooting guard in 72-years. His signature shot was finger roll and nobody performed it better.
7. Clyde Drexler
One more best name in the list of top 10 shooting guards of all time is Clyde " TheGlind" Drexler. He was named as the most electrifying dunkers of all time. 34.6 mins, 20.4 pts, and 6.1 rebs are his best career average. He has been 10 x All-Star and brought the best for any team he played for, mainly Houston Rockets.
6. Allan Iverson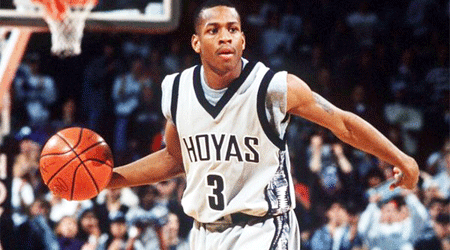 Allan Iverson, holding an astonishing average of 26.7 points, 3.7 rebounds, 6.2 assists, 2.2 steals. this six-foot man is one of the shortest shooting guards n the game. He was named as the league's scoring man for almost 4 consecetive seasons. 11x All-Star and 2x All-Star MVP was the artist of scoring goals and creating goals for his teammates. He was a unique talent that the game ever had.
5. Manu Ginobili
Manu Ginobili has dominated the sport's history by a career average of 25.4mins, 13.3pts, and 3.4rebs. In his 23-years career, he is one of only two players to win a EuroLeague title, an NBA Championship, and Olympic Gold Medal. His career with an Italian Club Kinder Bologna was particularly successful. He was one of those "Big Three" who bought San Antonio to the top. 2.1 points, 5.9 assists, 5.8 rebounds, and 2.1 steals, with a 59.1 true shooting percentage was really impressive by this incredible player.
Check Also: 10 Highly Paid Male Actors in 2021
4. Dwyane Wade
Dwyane Wade is known as the elite scorer, averaging 25.4 PPG, and shooting 48.5 percent of the field. He was epic in using trick shots and get by defenders to dunk ferociously. Wade was extremely epic and one of the most comparable players to Micheal Jordan. 6.3 assists per game make him a great defender as well hence, Dwyane Wade is in the list of best shooting guards of all time.
3. Jerry West
Undebatable, Jerry West is one of the best shooting guards we got from this amazing sport. His career average is 27.0 points, 5.8 rebounds, 6.7 assists per game. Winning 1 championship, 1x Finals MVP, 14x All-Star, and 1x All-Star MVP are a few major achievements of this athletic sportsman. Jerry West has been forgotten by the critics but a real sports fan would never forget this incredible athlete.
2. Kobe Bryant
Kobe Bryant is a name that has filled the crowd with craze every time he stepped in the court. He has scored 22-points per game 15 times in his 20-year career. Shocked? Kobe Bryant was the name that defines the shooting guard itself. In 2006-06 he scored 34.5 points that are the highest by any player in the game. With 33,643 points he is Laker's all-time leading scorer and third-all-time career scoring in the history. 18x All-Star and 4x All-Star MVP Kobe Bryant is the second-best in the list of 10 best shooting guards of all time.
1. Michael Jordan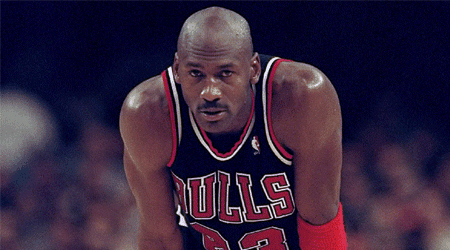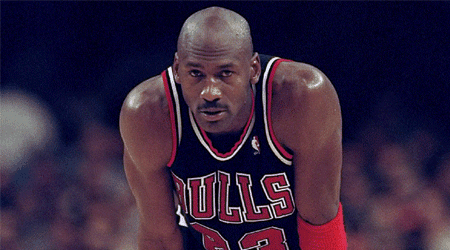 Undebatable, Michael Jordan being in the first place is quite undebatable as he has a career average of 30.1 points, 6.2 rebounds, 5.3 assists, 2.3 steals. 6 championships, 5x MVP, 6x Finals MVP, 1x Defensive Player of the year, 1984-1985 Rookie star of the year, 14x All-Star, and the list goes on. Michael Jordan has stamped his name on this list as he is the best shooting guard of all time. a lot of critics and sportsman has named him as the best player ever walked on earth.
Conclusion
The list of best shooting guards is quite harder as there are a lot of players better in their own unique style. These legendary players are some of the best shooting guards of all time.