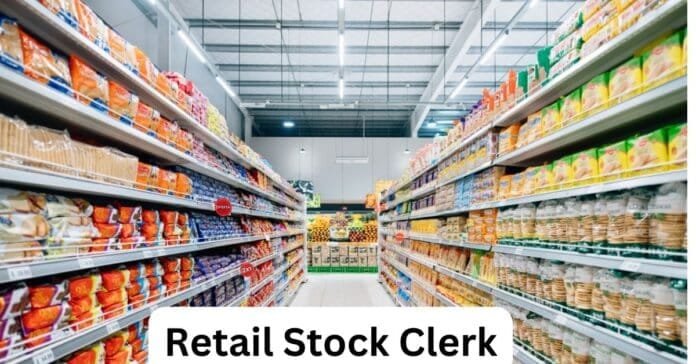 The company D&C FITNESS LTD announced Retail Stock Clerk needed in Canada immediately. The company offers full-time permanent employment for skilled people. The applicants are to be determined and perform various shifts i.e Morning, Evening, Flexible Hours and Overtime. 
The company offering full-time jobs with overtime and other allownaces for its employees on weekly basis. The work environment provided for customers in the dairy department, frozen foods, supermarkets and wholesalers areas, where workers perform their duties. So, eligible people must apply along with their detailed credentials.
Retail Store Clerk jobs:
The candidates will collect their documents to apply;
Job Title: Retail Store Clerk
Company Name: D&C FITNESS LTD
Number of jobs:
There is only 1 vacancy offered
Type of Job:
Full-time permanent employment
Location of Job:
Coquitlam, BC Canada  
Check Also: Taxi Driver
Wages:
The company offers $16.75 Canadian Dollars per hour. The employees must work 35 to 40 hours weekly approximately 
Academics & Expertise:
No degree, certificate or diploma required candidate with good English spoken skills. Employer Will train the candidate.
Facilities Provided by Company:
A company gives;
Health
Long-Term Benefits
Housing
Overtime
Insurance
Responsibilities/ Duties:
The candidates must perform;
Responsible to maintain computerized stock inventory
Record incoming stock and keep stock clean and in order
Perform general cleaning duties i.e. sweeping & mopping floors etc
Operate cash register and electric pallet jack
Good communication skills
Effective interpersonal skills are needed
Direct customers to the location of articles sought
Carry client purchases to the parking lot & pack orders in vehicles
Price items using stamps according to the price list
Operate computer for electronic commerce transactions
Fill mail/ electronic orders from warehouse stock
Ability to handle 23 kg weight easily
Handling heavy loads and working on a tight schedule
Method for Applying?
However, ideal candidates will apply for Retail Stock Clerk needed in Canada. Forward important educational documents, experiences, and recent pictures;
Email: dcfueljobs@gmail.com
Disclaimer: Please note that we are not offering jobs directly. However, we gather these jobs from authentic sources and post on our website for our valuable users. Please contact them at your own risk. Thank you.