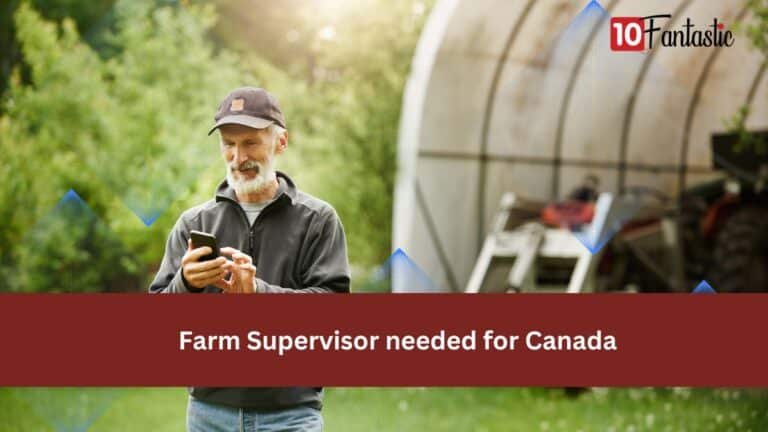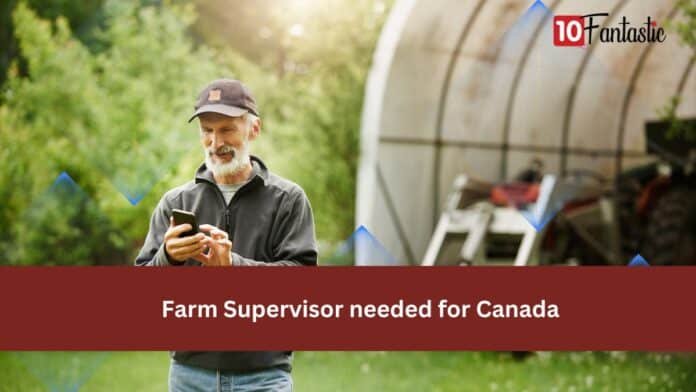 The company HILLTOP PRODUCE LTD wants Farm Supervisor needed for Canada immediately. The company offers full-time permanent employment for committed people. The candidates are to be determined and perform several shifts i.e Morning, Evening, Weekend & Flexibility in Hours, etc.
The company provides opportunities for well-versed and talented personnel to perform arm supervision activities. Awareness of the latest equipment and machinery to handle issues arises in the farming field. Supervise all employees working in the farmhouse and assign different roles. So, suitable people may collect all documents to apply for this position.
Farm Supervisor Jobs:
Bring up all credentials & expertise to avail;
Job Title: Farm Supervisor
Company Name: HILLTOP PRODUCE LTD
The number of jobs: There is only 1 vacancy offered by the company
Type of Job: Full-time permanent jobs
Location of Job: Kinkora PE, Canada
Check Also: Daycare Worker Assistant
Salary Package
The company offers $23 to $25 Canadian Dollars per hour. The employees work 50 hours approximately a week.
Academics & Expertise
The people must have college/ CEGEP level certification or degree holders. Also, having 3 to 5 years of working expertise in the same profession.
Facilities Provided by the Company:
A company gives the following;
Health care plan
Insurance
Overtime
Housing
Transport
Responsibilities/ Duties
Candidates should perform;
Develop work schedules and establish procedures for working
Possessing a valid driving license
Perform general farm duties in absence of staff
Good communication & interpersonal skills
Time management skills are required
Supervise & oversee growing & other crop-related operations in an efficient manner
Coordinate & supervise the work of general farm workers & harvesting laborers
Ensure farm safety & bio-security procedures are followed
Maintain quality control and production records
Perform crop/farm-relevant activities to carry out all actions
Showing positive behavior towards workers during duty hours
Method for Applying?
Ideal persons will apply for Farm Supervisor needed for Canada. Forward educational testimonials, experiences & fresh pictures;
Email: amanda@robertsgroupinc.com