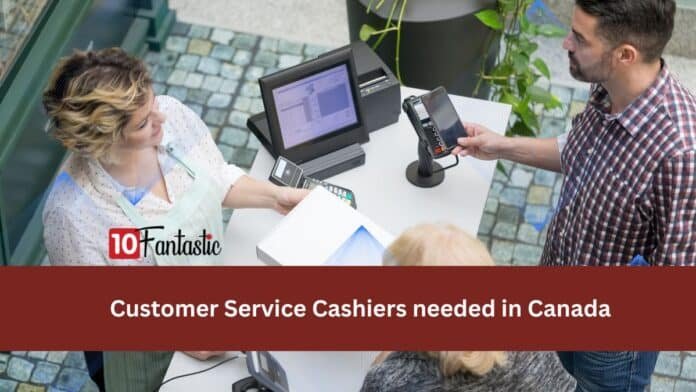 The company Circle K offers Customer Service Cashiers needed in Canada immediately. The company offers full-time permanent employment for talented people. The candidates are to be determined and perform different shifts i.e Morning, Evening, Night, Weekends, etc.
The company requires the services of experienced and professional cashiers who are efficient and perform related work. Awareness of the working environment, dealing professionally and maintaining all cash of the company. Provide a convenient way to customers and answer all their queries. So, suitable persons may collect all documents to apply very soon.
Customer Service Cashier Jobs:
Collect all relevant credentials to avail of these offers;
Job Title: Customer Service Cashier
Company Name: Circle K
The number of jobs: There are 2 vacancies offered by the company
Type of Job: Full-time Permanent Jobs
Location of Job: 7103, 101 Ave Edmonton, AB T6A 0H9, Canada
Check Also: Domestic Housekeeper
Salary Package
The company offers $15 Canadian Dollars per hour. The employees work 40 hours approximately a week.
Academics & Expertise
The candidates have secondary school graduation certificates with English spoken skills. Also, having 7 months to 1 year of working expertise in the same profession.
Benefits Provided by the Company:
A company gives;
Accommodation
Insurance
Overtime
Medical
Free Parking available
Responsibilities/ Duties
The applicants shall perform;
Process money, cheques, and credit cards payments when clients pay for anything
Suggestive selling and greeting customers
Receive payments for goods or services
Calculate daily payments received and reconcile them with total sales
Verify the age of customers when selling lottery tickets
Excellent communication skills
Outstanding interpersonal & time management skills
Operate cash register and scan items
Use of electronic cash register and Interac machine
Handle difficult situations and deliver products to the right customers
Stock shelves and clean counter areas
Method for Applying?
Ideal persons will apply for Customer Service Cashiers needed in Canada. Forward educational documents, experiences, and fresh pictures;
Email: circklekedmjobs@gmail.com