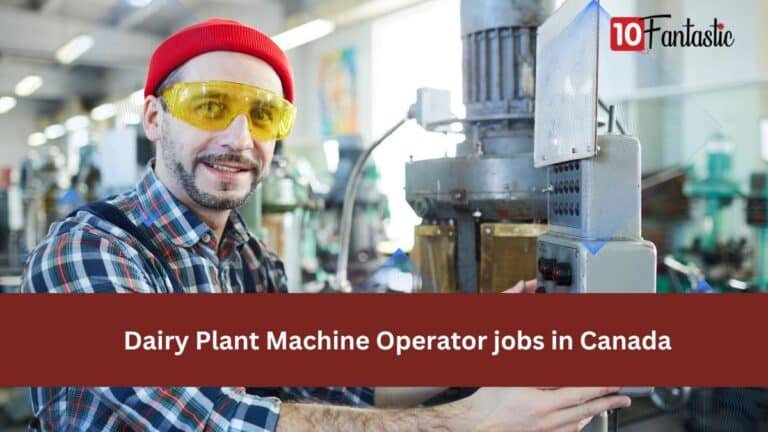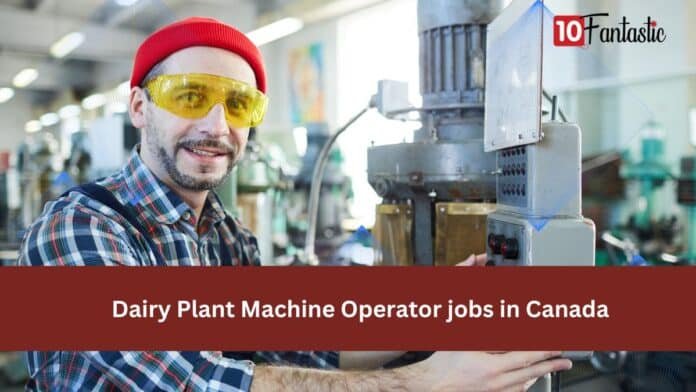 The company DHALIWAL DAIRY offers Dairy Plant Machine Operator jobs in Canada immediately. The company offers full-time permanent jobs for well-versed people. The applicants are to be determined and perform various shifts i.e Morning, Evening, Weekend, flexible hours, etc.
The company performs tasks in a dairy plant environment and is willing to work anywhere in Canada. Knowledge about how to use techniques to manage work and operate related equipment in the field. So, suitable personnel may apply along with their credentials as soon as possible.
Dairy Plant Machine Operator jobs:
Bring up important documents to apply;
Job Title: Dairy Plant Machine Operator
Company Name: DHALIWAL DAIRY
Number of jobs:
There are 3 vacancies offered by the company
Type of Job:
Full-time permanent employment
Location of Job: Suite# 2, 6531 148 StreetSurrey, BCV3X 3C5 Canada
Check Also: Bakery Supervisor Vacancies in Canada
Wages:
The company offers $20 Canadian Dollars per hour. The employees must work 40 hours weekly approximately.
Academics & Expertise:
No proper degree/certificate is mandatory but having good English spoken skills. Also, having 7 months to 1 year of working expertise in the same profession.
Benefits Provided by Company:
A company gives;
Commission
Insurance
Overtime
Medical
Transport
Responsibilities/ Duties:
The applicants shall perform;
Responsible for operating the machine to process and bag
Also, package food products according to the requirement
Set up and adjust processing & packaging machines
Good communication skills
Outstanding interpersonal & time management skills
Make adjustments to process variables
Check products for defects and ensure conformance to company standards
Observe gauges, computer printouts, and video monitors to verify specified processing conditions
Moreover, operating the machine to process and bottle
Package alcoholic/ or related beverages in the company environment
Work as a team player & operate relevant machinery
Adopt strategies to complete work on time
Method for Applying?
Interested candidates will apply for Dairy Plant Machine Operator jobs in Canada. Forward educational testimonials, experiences, and recent pictures;
Email: dhaliwalfood@gmail.com
Disclaimer: Please note that we are not offering jobs directly. However, we gather these jobs from authentic sources and post on our website for our valuable users. Please contact them at your own risk. Thank you.