Mobile phones have become an everyday need for almost every single human being nowadays. Apart from the basic needs, the increasing demands of mobile phone users have persuaded companies to indulge in the research and development of high-end cameras, designs, processors, and accessories.
Today, there are a lot of mobile phone companies present in the market that sometimes it becomes very difficult to decide which brand to purchase.
We have brought a list of the top 5 mobile brands in the world so that you can have a clear picture in your mind of which brand is in what position.
1. Samsung
Samsung is a Korean multinational group headquartered in the megacity of Seoul, South Korea. Although, Samsung has a very diverse range of products, yet it has also expanded its mobile phones range from very high-end smartphones to affordably priced smartphones to suit everybody's needs.
Recently, Samsung has introduced a new Operating System named "TAIZEN OS" exclusively for the Samsung smartphones to replace the Android. The market share of Samsung is accounted for 20% approximately, making it one of the top mobile phone brands.
2. Apple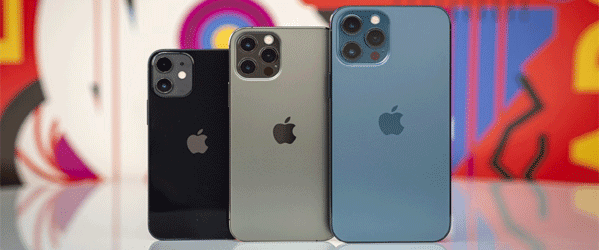 Apple has a significantly large customer base because of its superior design products having high-end features. This mobile brand has become a status symbol for people nowadays. The company is known for its stylish, easy-to-use yet simple iPhones, which are the signature product and the only mobile phone manufactured by Apple.
Apple released its first-ever iPhone in 2007, and the most recent iPhones that were launched by the company are iPhone 12, iPhone 12 Pro, iPhone 12 Pro max, and the iPhone 12 mini. Recent models feature a three-lens camera design making the image processing even better along with the support of 5G signals.
3. Huawei
Huawei is one of the most rapidly growing mobile phone brands in the world. In 2016, Huawei invested 14% of its revenue in Research and Development.
After the recent conflict between Android and Huawei, it is expected that sooner or later Huawei might release its operating system just like Samsung and Apple. Which will make it even stronger in the market of mobile phones.
Read Also: Top 3 Fastest Electric Cars in the World
The launch of Huawei P20 and P20 Pro has enabled them to establish themselves as a top global mobile phone brand, meanwhile making a position in the trend of smartphone photography.
4. Oppo
Oppo is known for its miraculously super quality of the cameras. Sometimes the Oppo mobiles are called 'Camera Mobile'. In 2017, Oppo turned into the official sponsor of the Indian Cricket Team, giving the brand gigantic validity and consideration.
Oppo has shipped almost 111 Million units making a profit of $1400 Million to date.
5. Vivo
Vivo entered the market in 2017 with a market share of 10.7%. Brilliant advertising strategies and celebrity endorsements have helped Vivo compete with the monsters like Apple and Samsung.
Vivo launched a mobile named V9 which has a notch display just like that in the iPhone X making the company to introduce the first-ever android mobile having a notch display.
Final Words
As you have found out the top 5 mobile brands in the world now you can develop a better picture of comparison between these brands when it comes to select any one of them. But please remember that that list is made according to the number of mobile phones sold by every company.