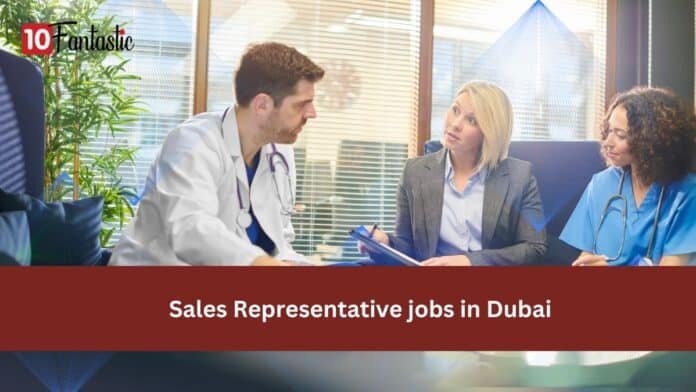 The Hotels/ Restaurant industry offers Sales Representative jobs in Dubai urgently. The company offers full-time permanent employment with bonuses. The applicants are to be determined and perform different shifts i.e Morning, Evening, Night, and Weekends, etc.
The company requires sales representatives males and females to promote their business within the hotel and outside the hotel environment. The mid-career job offers by the company to willing and talented people. Candidates must perform all required actions and implement them according to instructions. So, suitable professionals may collect all documents and expertise to avail of the offers.
Sales Representative Jobs:
Collect important documents to apply;
Job Title: Sales Representative
Industry Name: Hotels/ Restaurant
Number of jobs: 4 vacancies
Type of Job: Full-time permanent jobs for both males and females
Location of Job: Dubai, UAE
Wages:
4000 to 5000 AED per month
& daily working hours are 8 to 10
Academics & Expertise
The eligible people possess college-level education with Arabic & English speaking expertise. Also, having 1 to 2 years of working experience in the same profession under a reputed organization.
Benefits Provided by Company:
A company gives;
Food Accommodation
Housing
Transport
Overtime
Medical
Responsibilities/ Duties
Candidates shall perform;
Responsible for generating leads and meeting sales goals
Demonstrate products and negotiate contracts with potential clients
Deep understanding of sales process and dynamics
Excellent communication skills
Time management & interpersonal skills
Serves customers by selling products & meeting their required needs
Also, obtain orders, and established new accounts by planning & organizing daily work schedule
Knowledgeable about products and identifying their good points
Educating prospects on the product through calls and related training
Moreover, ensure that clients receive exceptional service and satisfy them
Represent brand items & manage relationships with customers
Showing excellent behavior while dealing with clients
Method for Applying?
However, ideal people may apply for Sales Representative jobs in Dubai. Also, forward experience certificates, recent pictures, and important documents;
Email: atlanticgroupintltd@gmail.com
Contact No: 971542852378