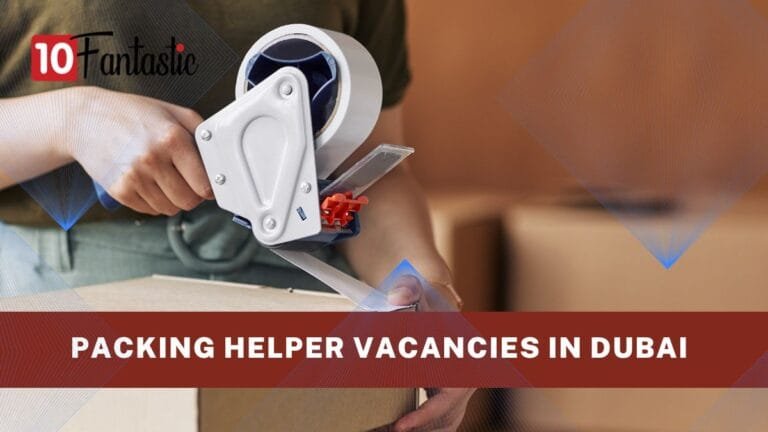 The Dairy industry offers Packing Helper vacancies in Dubai immediately. The company offers full-time permanent jobs with health & dental benefits. The candidates are to be determined and perform several shifts i.e Morning, Evening, Night, On-call, and flexible hours.
The entry-level job opportunities provided for talented and skilled professionals to perform assigned work. The well-known companies give all benefits and facilities to their workers and more incentives. Familiar with all the latest techniques used in the packing field & apply them where needed. So, suitable persons may collect all documents to avail of the offer.
Packing Helper Jobs
The persons who are interested may apply;
Job Title: Packing Helper
Industry Name: Dairy
Number of jobs: 5 vacancies offered
Type of Job: Full-time permanent jobs for both sexes
Location of Job: Dubai, UAE
Wages:
1700 to 2200 AED per month
& daily working hours are 8 to 10
Academics & Expertise
The people have at least a high school graduation degree or equivalent certification. Also, having less than 1 year of working experience in the same field.
Facilities Provided by Company:
A company provides;
Accommodation
Overtime
Medical
Insurance
Health
Responsibilities/ Duties
Perform duties on an urgent basis;
Responsible for cleaning packaging materials used in the working environment
Loading into containers and weighing and labeling items appropriately
Perform final checks for defective items of industry
Good communication skills
Effective interpersonal & time management skills
Ensure that all working items make it to the loading area/ inventory
Keep detailed records of materials and shipments
Moreover, label products of the company and verify from the manager on a regular basis
Make records and maintain all items in the prescribed manner
Read all information on required products, their expiry date, and manufacturing details
Provide valid information about the company if anyone wants to know
Method for Applying?
However, ideal people may apply for Packing Helper vacancies in Dubai. Also, forward educational testimonials, experiences, and recent pictures;
Email: hr.maram2@gmail.com
Contact No: 0505597252