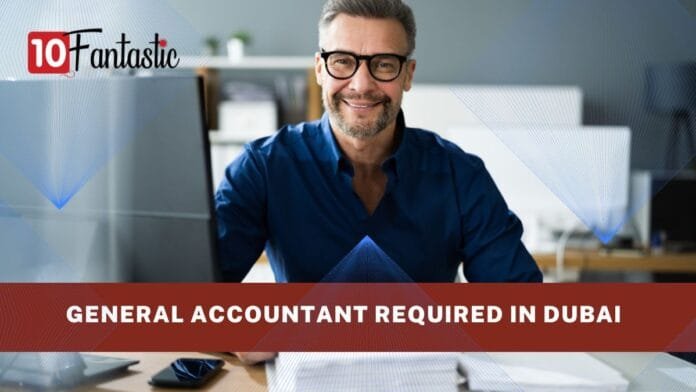 The Financial Services industry wants Accountant Required in Dubai on an immediate basis. The company offers full-time permanent jobs with housing facilities. The applicants are to be determined and perform various shifts i.e. Morning, Night, Flexible Hours, On-call and weekend, etc.
The role of an accountant is to analyze, record, and report the financial transactions of a company. It's a vital position that requires accuracy, attention to detail, and strong analytical skills. The job description for an accountant includes a broad range of responsibilities that can vary depending on the size and complexity of the business they work in.
One of the primary responsibilities of an accountant is to prepare and maintain financial records for the company. They'll use accounting software programs to organize data such as expenses, revenue, assets, and liabilities. They'll also be tasked with reconciling bank statements, creating balance sheets and income statements, preparing tax returns, and ensuring compliance with all relevant laws.
Another key aspect of an accountant's job is collaborating with colleagues across different departments within their organization. For instance, they may work alongside marketing teams to develop budgets or help HR departments track employee benefits expenses.
Accountant Jobs
The candidates are applying along with their credentials;
Job Title: Accountant
Industry Name: Financial Services
Type of Job: Full-time permanent employment for males only
Location of Job: Dubai
Wages:
4000 to 5000 AED per month
& daily working hours are 8 to 10
Apply Also Cafe Managers required in Dubai
Academics & Expertise
The applicants have a Bachelor's degree in Accounting or Finance with English & Arabic speaking skills. Possessing 1 to 2 years of working experience.
Responsibilities/ Duties
Must perform the following duties;
Responsible to develop and analyze budgets and maintain them properly
Also, preparing reports comparing budgeted costs to actual ones
Control accounting operations of the company
Maintain & prepare bank reconciliations
Ensuring proper work delegation for recoveries and payments
Good communication & interpersonal skills
Time management skills are needed
Posting and processing entries to ensure all business transactions are recorded
Moreover, prepare any job-related activities as the line manager/ management requested
Maintain outstanding accounts payable and receivables
Prepare monthly reports and VAT reconciliation reports etc
Commerce degree holders are given more preference for these vacancies
Any nationality holder is eligible to apply
Should have vast knowledge about maintaining accounts of the company and dealing with customers in a professional way
Method for Applying?
However, candidates will apply for the Accountant required in Dubai. Forward educational testimonials, experiences, and fresh photographs;
Email: hr.jeshna@gmail.com
Disclaimer: Please note that we are not offering jobs directly. However, we gather these jobs from authentic sources and post on our website for our valuable users. Please contact them at your own risk. Thank you.