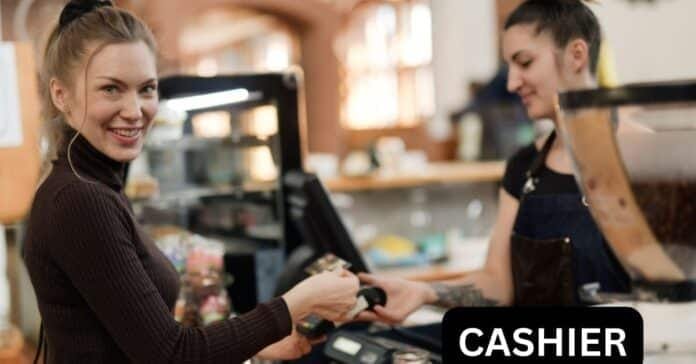 The Dairy industry offers New Cashier Vacancies in Dubai immediately. The company offers full-time permanent employment with bonuses. The candidates are to be determined and perform several shifts i.e Morning, Weekends, On-call & Flexible hours,, etc.
A cashier not only serves as the face of the store but also plays a crucial role in providing exceptional customer service. From greeting customers with warm smiles to answering queries and offering assistance, cashiers have the power to transform an ordinary shopping experience into an unforgettable one. With their excellent organizational skills and attention to detail, they ensure that all transactions are accurate and efficient while juggling multiple tasks simultaneously.
Cashier Jobs:
Candidates will apply for below positions;
Job Title: Cashier
Industry Name: Dairy
Type of Job: Full-time permanent jobs for both genders
Location of Job: Al Qusais Dubai, UAE
Check Also: Accountant Required in Dubai
Wages:
3500 to 4000 AED per month
& daily working hours are 8 to 10
Academics & Expertise
The applicants possess a secondary school certificate with Basic PC knowledge. Also, have 1 to 2 years of working experience in the cashier field.
Benefits Provided by Company:
A company provides;
Housing
Insurance
Bonuses
Incentives
Medical
Responsibilities/ Duties
The candidates will perform;
Welcome customers, answer questions & provide advice/ recommendations
Perform strong work and a high level of accuracy
Attentive to customer needs & committed to providing excellent services
Operating scanners, scales, cash registers & related electronics
Balancing cash register & generating reports for debit & credit sales
Time management & interpersonal skills are required
Processing refunds, exchanges, and resolving complaints
Bagging/ wrapping purchases to ensure safe transport
Moreover, accept payments & ensure all prices & quantities are accurate
Proving a receipt to every customer & having check and balance
Following store procedures i.e. gift cards, purchases of specific items & coupons, etc
Ability to handle transactions accurately and responsibly
Basic math and computer skills to calculate various items
Maintaining a clean workspace
Method for Applying?
Interested applicants must apply for New Cashier Vacancies in Dubai. Forward educational testimonials, experiences, and recent photographs;
Email: hrzoyakhan1@gmail.com
WhatsApp: 0558433556
Disclaimer: Please note that we are not offering jobs directly. However, we gather these jobs from authentic sources and post on our website for our valuable users. Please contact them at your own risk. Thank you.