Lipstick is that part of the makeup without which the whole look is incomplete. It's the part of the cosmetic that makes you look complete and attractive. For women, the collection of lipsticks is never enough, and only she can tell the tens of different red or any other color; there are just never enough lipsticks. Here is the list of the most expensive lipsticks for all the makeup fanatics and fulfill your desire you collect every shade.
1. H. Couture – Beauty Diamond Lipstick: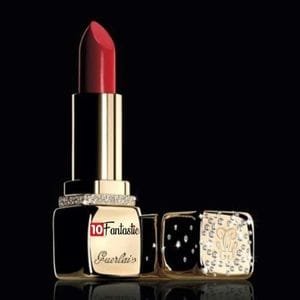 Price: $14 million
This piece of luxury tops the list of the most expensive lipsticks, mainly because its box is completely ornamented with diamonds. At this price, the fanatic gets lifetime personalized assistance and telephonic services. It comes with the smoothest and creamiest texture, living up to its hype.
Check Also: 10 Best Shooting Guards Of All Time
2. Guerlain – KissKiss Gold and Diamond Lipstick:
Price: $62,000
In the ranking of the most expensive lipstick, Guerlain of the oldest French fashion house comes on number two on the list. Imagine having a lipstick made out of pure gold and embezzled with diamonds in your lip color collection. It is available in 15 different colors and comes in luxurious packaging. What makes it worth it? It is the fact that it comes with 2.2-carat gold and 199 diamonds pieces. The possessor can get it refilled because the bottle is something you would never want to lose. You can get your hands on this luxury item from their website.
3. Sisley – Long Lasting Lipstick:
Price: $60
Ranking on number three in the list of most expensive lipsticks, Sisley is known to be the most hydrating and long-lasting lipstick of all time. For this price, it contains vitamin C, vitamin E, and Calendula. Adding to it, it comes in the most appealing colors, making your lips healthier and prettier. So, dust away from the worries of your lips being dried out and lipstick fading away within minutes.
Check Also: Top 3 Fastest Electric Cars in the World
4. Cellular Luxe Lipstick – La Prairie
Price: $55
The minimalistic yet elegant lipstick falls on number four in the list of most expensive lipsticks. The creaminess and texture leave a long-lasting and non-sticky texture on your lips. This beauty is available in the market in limited stock. With the luxuriously appealing look, the vitamin-filled formula makes your experience worth a while. Additionally, it comes with anti-aging properties that justify the price it is being retailed at. Plump up your lips and feel the enrichment of caviar extracts.
5. Intense Lipstick Lasting – Kanebo Sensai: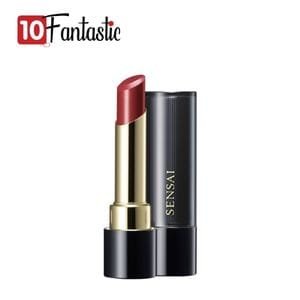 Price: $40
Last but not least, Kanebo Sensai takes the fifth spot on the list. The ideal choice, in terms of quality and color palette, makes it worth every penny and a dream of every makeup bag. The sleek and gleaming design makes it a favorite purchase of all makeup lovers. Hence, it comes in the most attractive shades, providing a wide range of colors to its customers. The lipstick is formulated to be scent-free, makes it close to your heart. Not only that, but it also promises to stay on your lips for a long time. Is there anything left that this lipstick does not have to offer? I think not