Time is over for the petrol and diesel engines now; the latest electric cars are among the fastest vehicles on the earth nowadays.
One of the biggest advantages of electric cars is that they are environmentally friendly. The zero CO2 emission made a great impact on reducing air pollution. Secondly, the ultra-low running cost of electric cars makes it more convenient for consumers.
But are these placed over petrol and diesel cars?
The main reason why electric cars are more efficient than petrol and diesel engine cars is the less wastage of inertia. In a petrol engine, you lose a great amount of inertia in the combustion that takes place inside the engine. But in electric cars, there no combustion hence no wastage of inertia.
We have listed the 3 fastest electrics cars in this article. If you are curious to know which are the fastest electric cars in the world, then have a look at them.
1. Rimac C Two: 0-100 Km/Hr in 1.9s, Top Speed 415 Km/Hr
This amazing car is manufactured by the Croatian manufacturer, Rimac Automobili. The top speed of 415 Km per hour and touching 100 km per hour in the first 1.9 seconds makes it one of the fastest electric cars ever made.
The Rimac C Two has a battery of 120 Kwh that provides 640 Km's driving range with a fully charged battery. While 80% charging can be achieved in just 30 minutes with a rapid charger.
2. Tesla Roadster: 0-100 Km/Hr in 1.9s, Top Speed 400 Km/Hr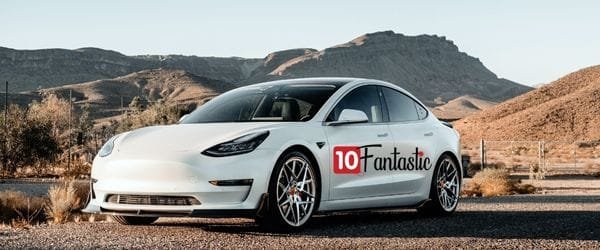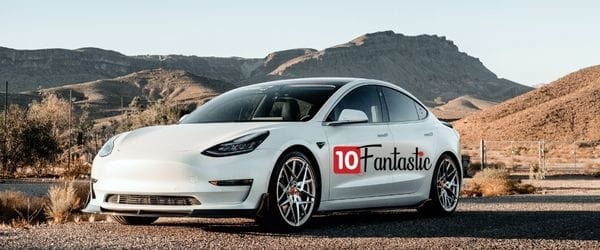 This name, Tesla, you must have heard before. Well, the second generation of Tesla Roadster has not yet been released. But, according to the CEO of Tesla; Elon Musk, it should arrive by 2022.
It is claimed by the company that the second generation of Tesla Roadster will have the following features.
0-100 Km's in 1.9 seconds, 0-160 Km's in 4.2 seconds, and top speed of 400 Kilometers per hour. This speed is provided by an enormous torque of 10,000 Nm. Tesla Roadster will be equipped with a 200 kWh battery which will provide 1000 Kilometer driving range with 100% charging.
This is claimed by the company. Let us see if the claim will be 100% right when it goes on sale.
Check Also: Most Expensive Lipsticks: Top 5 lipsticks in 2021
3. Pininfarina Battista: 0-100 Km/Hr in 2s, Top Speed 350 Km/Hr
Pininfarina Battista is an electric sports car manufactured by the German manufacturer, Automobili Pininfarina. The name Battista pays a tribute to Pininfarina's founder, Battista Farina. This car was publicly released at the 2019 Geneva Motor Show.
Pininfarina Battista can accelerate from 0-100 Km/Hr in the first 2 seconds and 0-300 Km/Hr in 12 seconds. However, the top speed of the Pininfarina Battista is 350 Kilometer per hour.
Final Words
The goes very long but we have discussed only 3 Fastest Electric Cars in the World. Normally, when we talk about electric cars, everyone thinks of low speed, but these fastest cars can change your mentality.