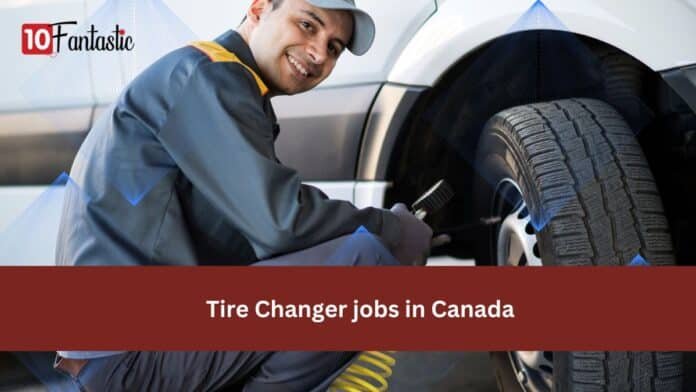 The company Judgemotive Automotive Services & Sales ltd offers Tire Changer jobs in Canada urgently. The company offers full-time permanent employment for skilled people. The candidates are to be determined and perform several shifts i.e Morning, Early Morning, Weekends, Night & Evening, etc.
The company is searching for well-skilled and committed personnel to perform automotive service tasks. Familiar with all the latest equipment used in the field and able to operate them. Providing opportunities for youngsters and energetic people who are fully known about tire changing of all heavy vehicles. So, eligible people may collect all their documents to avail of these offers.
Tire Changer jobs:
Applicants will bring up their important credentials;
Job Title: Tire Changer – Automotive Service
Company Name: Judgemotive Automotive Services & Sales ltd
Number of jobs:
There are only 2 vacancies offered
Type of Job:
Full-time permanent employment
Location of Job:
Edmonton, AB, Canada
Wages:
The company offers $18 Canadian Dollars per hour. The employees should work 40 hours weekly approximately.
Academics & Expertise:
There is no degree required but having skills to speak the English language. A company will train its employees & be able to work in dusty and odors areas.
Facilities Provided by Company:
A company provides;
Food Accommodation
Insurance
Incentives
Medical
Transport
Responsibilities/ Duties:
The people perform the following duties;
Responsible to add/replacing hydraulic and transmission fluids
Also, repair and balance tires of heavy and light vehicles
Assist mechanics and perform related duties as directed
Excellent communication skills
Time management & interpersonal skills
Replace oil, air, and fuel filters on motor vehicles and trucks
Provide on-site services and hand-eye coordination with workers
Install replacement exhaust pipes, shock absorbers/ radiators, etc
Moreover, grease booms, buckets, pulleys, and other parts of heavy equipment
Check air pressure with a gauge before replacing/ repairing the tires
Method for Applying?
Interested applicants shall apply for Tire Changer jobs in Canada. Forward educational documents experiences and fresh photographs;
Email: judgemotive@hotmail.com