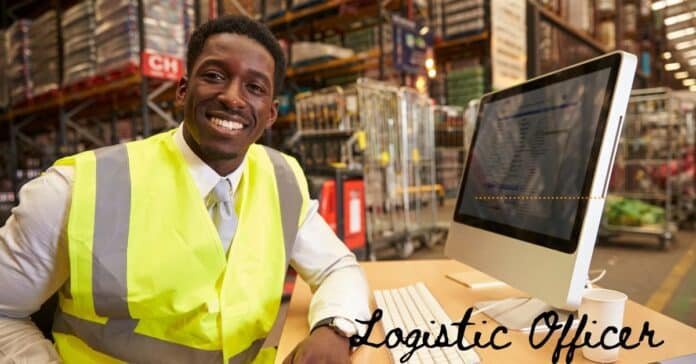 The Automobile industry wants a Logistic Officer Required For Dubai on an Urgent Basis. The company offers full-time permanent employment with bonuses. The candidates are to be determined and perform several duties.
A logistics officer is responsible for overseeing the planning, coordination, and execution of logistics operations, including transportation, distribution, and inventory management. They ensure the efficient flow of goods and materials, optimize supply chain processes, and manage vendor relationships to meet organizational goals and customer needs.
Logistic Officer Required For Dubai:
Candidates will apply for below positions;
Job Title: Logistic Officer
Industry Name: Automobile
Type of Job: Full-time permanent jobs for both genders
Location of Job: Dubai, UAE
Check Also: Store Assistant Jobs in Dubai
Wages:
7000 to 10,000 AED per month
& daily working hours are 8 to 10
Academics & Expertise
The applicants possess secondary/college-level certification with Arabic & English speaking skills. Also, have 1 to 2 years of working experience in the same field.
Benefits Provided by Company:
A company provides;
Housing
Insurance
Bonuses
Medical
Responsibilities/ Duties
The candidates will perform;
Plan and coordinate the movement of goods, materials, and products in and out of the organization
Oversee inventory management, including stock levels, storage, and order fulfillment to ensure timely product availability
Optimize supply chain processes to minimize costs and maximize efficiency while meeting quality standards
Operating scanners, scales, cash registers & related electronics
Collaborate with suppliers, carriers, and vendors to negotiate contracts and manage relationships
Monitor and track shipments, ensuring on-time delivery and resolving any delivery or transportation issues
Prepare and maintain accurate records, documentation, and reports
Analyze logistics data and performance metrics to identify areas for improvement and implement strategies to enhance efficiency
Develop and implement logistics plans, strategies, and policies to meet organizational goals
Maintain compliance with relevant regulations and standards
Manage a team of logistics staff, providing guidance, training
Forecast demand for products and materials to ensure adequate inventory levels
Continuously evaluate and adapt logistics processes to respond to changing market conditions and customer needs
Method for Applying?
Interested applicants must apply for the Logistic Officer Required For Dubai. Forward educational testimonials, experiences and recent photographs;
Email: globalfahli@gmail.com
WhatsApp: 971543833784
Disclaimer: Please note that we are not offering jobs directly. However, we gather these jobs from authentic sources and post on our website for our valuable users. Please contact them at your own risk. Thank you.