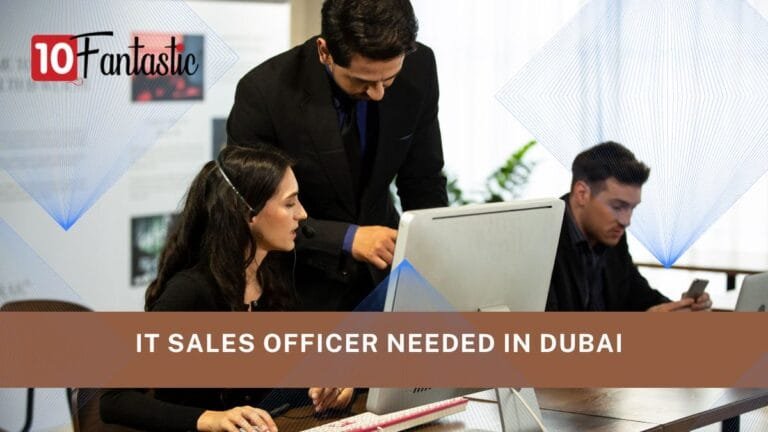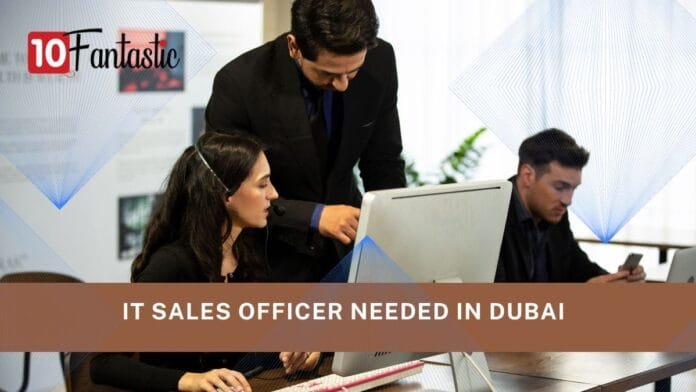 The Import/ Export industry wants IT Sales Officer needed in Dubai urgently. The company offers full-time permanent employment with life insurance facilities. The applicants are to be determined and perform various shifts i.e Morning, Evening, Weekend, and Flexible Hours, etc.
The mid-career job offered by the large companies of Dubai provides job opportunities for skilled and talented persons. The Asian nationality holders are most probably to appoint for these jobs. Gulf experience and UAE experience holder candidates are likely to be appointed for these vacancies. Suitable persons may collect their important credentials & expertise.
IT Sales Officer Jobs:
The applicants will collect documents for applying below;
Job Title: IT Sales Officer
Industry Name: Import/ Export
Number of jobs: 3 vacancies
Type of Job: Full-time permanent jobs for both sexes
Location of Job: Al Mina, Dubai, UAE
Wages:
2000 to 2500 AED per month
& daily working hours are 8 to 10
Academics & Expertise
Candidates having a diploma in IT/ intermediate level education are preferable. Also, having 1 to 2 years of working experience would be appreciatable.
Benefits Provided by Company:
A company provides;
Housing
Health
Insurance
Overtime
Commission
Responsibilities/ Duties
Perform the following tasks;
Perform all tasks of a sales officer in the working environment
Driving license will b an extra advantage
Also, identify and develop new businesses through networking techniques
Generate new business leads & arrange customer meetings
Excellent communication skills
Effective interpersonal & time management skills
Develop long-lasting relationships with customers
Facilitate cold and warm calls to prospective leads
Moreover, schedule and follow thoroughly on calls with leads
Use the right technological hardware and software products to suit their business needs
Implement demonstrating features of a particular product to customers
Proactively identify sales prospects and perform business activities accordingly
Method for Applying?
However, people must apply for the IT Sales Officer needed in Dubai. Therefore, forward all relevant documents, experiences & fresh pictures;
Email: mohammed@elison.com
Phone No: 055 5184467