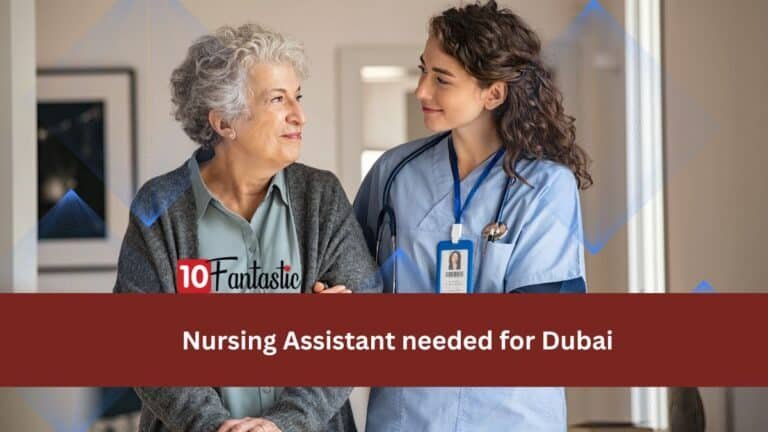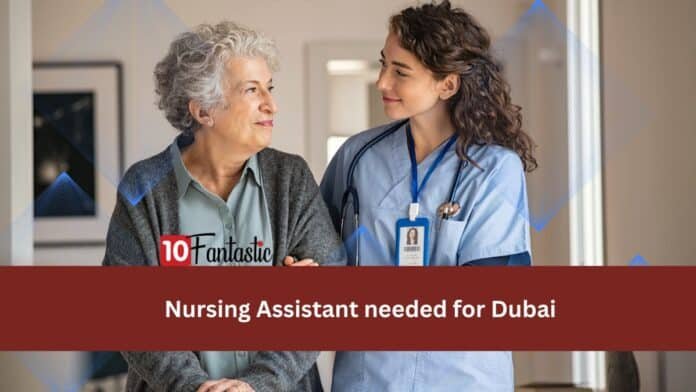 The Hospitals industry wants Nursing Assistant needed for Dubai immediately. The company offers full-time permanent jobs with insurance facilities. The candidates are to be determined and perform various shifts i.e Morning, Evening, Weekend, and Night shifts, etc.
The company is hiring professional and talented assistants who help nursing and doctors in the hospital. Perform all activities of nursing and handle medical treatments easily to patients. Working in a tough situation and paying attention to detail. Suitable persons may collect all credentials & expertise as soon as possible.
Nursing Assistant Jobs:
Bring up all documents before applying;
Job Title: Nursing Assistant
Industry Name: Hospitals
Number of jobs: 1 vacancy
Type of Job: Full-time permanent employment for both males & females
Location of Job: Dubai, UAE
Check Also: Restaurant Helper jobs
Wages:
2100 to 2400 AED per month
& daily working hours are 8 to 10
Academics & Expertise
The people shall have intermediate or college-level education with Arabic & English spoken. Also, having 3 to 5 years of working expertise in the same profession.
Facilities Provided by Company:
A company provides;
Accommodation
Incentives
Medical Allowance
Housing
Transportation
Responsibilities/ Duties
The applicants perform the following tasks;
Responsible for bathing, feeding, and dressing various patients
Perform all relevant assistance to help patients in a healthcare facility
Providing the highest quality of care to all patients
Able to maintain patient dignity and privacy at all times
Excellent communication skills
Time management & interpersonal skills are required
Assist patients with hygiene activities i.e. using bathrooms, brushing teeth & dressing
Monitor vital signs & report worrying symptoms to RN
Strength to lift and move patients within wards
Provide and clean beds, wards, and clothes for patients
Help patients with mobility issues to move around
Assist patients with meals by feeding them regularly
Method for Applying?
Interested people shall apply for Nursing Assistant needed for Dubai. Forward educational documents and experiences with the job description;
Email: support@alfayezglobal.com
Whatsapp: 0582297907