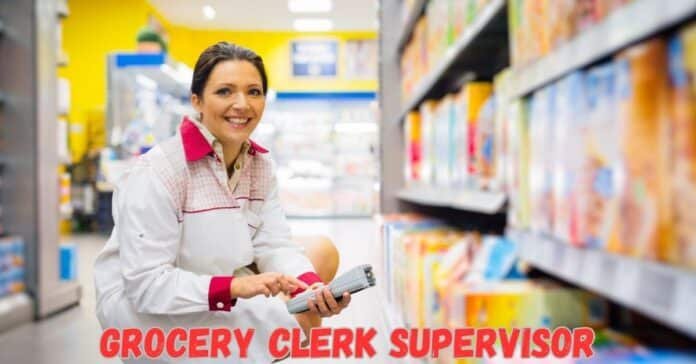 The company Le Marche Gourmet ltd offered a Grocery Clerk Supervisor required in Canada urgently. The company offers full-time permanent job for talented personnel. The candidates are to be determined and perform different shifts i.e weekends, Flexible Hours, Shifts and Evening, etc. 
Our company provides basic health and long-term benefits for its employees and performs assigned tasks. Canadian companies want to hire skilled and talented-oriented people to perform work according to given instructions. Therefore, willing applicants shall bring their documents to avail of these job offers.
Grocery Clerk Supervisor jobs:
The applicants should apply for these jobs;
Job Title: Grocery Clerk Supervisor
Company Name: Le Marche Gourmet ltd
Number of jobs:
There is only 02 vacancy offered
Type of Job:
Full-time permanent employment
Location of Job:
Revelstoke, BC Canada  
Wages:
The company offers $21.65 Canadian Dollars per hour. The employees should work 35 to 40 hours approximately a week. 
check Also: Sales Representative jobs in Dubai
Academics & Expertise:
The candidates must have a secondary school graduation degree with supermarket and grocery store expertise. A company will train its employees after hiring, if anyone has more experience then he will be preferred.
Benefits Provided by Company:
A company provides;
Health
Accommodation
Long term benefits
Overtime
Transport
Responsibilities/ Duties:
The people will perform the following;
Responsible to assign sales workers to duties
Organize & maintain inventory & resolve problems and customer complaints
Also, stock shelves and display areas, keep stock clean and in order
Record incoming stock and unpack received by store and sort items
Ability to supervise 5 to 10 people
Handle 23 kg weight easily and use steel-toed safety boots while performing duties
Supervise & coordinate activities of workers
Moreover, perform general cleaning duties i.e sweeping, mopping floors, etc
Attach protectives devices to products to protect against shoplifting
Method for Applying?
However, interested people must apply for the Grocery Clerk Supervisor required in Canada. Also, send us detailed CVs, fresh pictures, and experience certificates;
Email: lemarcherevelstoke@gmail.com
Disclaimer: Please note that we are not offering jobs directly. However, we gather these jobs from authentic sources and post on our website for our valuable users. Please contact them at your own risk. Thank you.