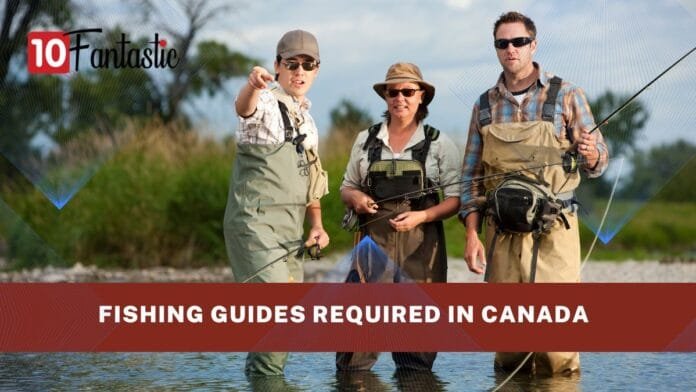 The company Minor Bay Lodge & Outposts Ltd. wanted Fishing Guides required in Canada immediately. The company offers full-time seasonal employment for suitable people. The candidates are to be determined and perform various shifts i.e Morning, Weekend, Early morning, Evening, etc.
The company offers full-time jobs for those people who are interested to work as a fish guide in the summer season. Handsome facilities and job salaries are provided and will be negotiable. So, people must focus on their work to perform assigned work during duty hours. Eligible persons may collect important documents to avail of the job offers.
Fishing Guide jobs:
The applicants are pleased to apply;
Job Title: Fishing Guide
Company Name: Minor Bay Lodge & Outposts Ltd.
Number of jobs:
There are 2 vacancies offered by the company
Type of Job:
Full-time seasonal employment
Location of Job:
Wollaston Lake, SK Canada
Wages:
The company offers $140 to $150 Canadian Dollars per day. The employees must work 42 to 49 hours weekly approximately.
Academics & Expertise:
The people who are applying must have high school graduation/ equivalent certificates. Also, having 2 to 3 years of working expertise in the same field.
Benefits Provided by Company:
A company gives the following;
Health
Insurance
Financial benefits
Long-Term
Housing
Responsibilities/ Duties:
The applicants may perform;
Responsible for escorts groups on outdoor sports and recreational trips
Advise rules i.e hunting and fishing laws & bating regulations
Follow environmental guidelines and prevent violations
Operate photographic and video equipment
Address customer complaints and set up emergency shelters
Able to operate GPS and other navigation equipment
Prepare meals, plan trips and operate watercraft when needed
Excellent time management & communication skills
Provide outdoor, wilderness, and wildlife instruction
Operate communication and emergency devices in case of any mishap
Specialty in freshwater angling & general outdoor guiding etc
Possessing boat handling certification with first aid certificate
Method for Applying?
Interested people will apply for the Fishing Guides required in Canada. Also, send us detailed CVs, fresh photographs, and experience certificates;
Email: minorbay@mts.net